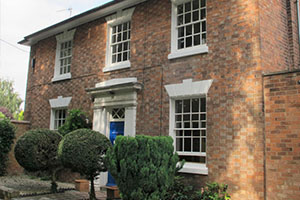 Westbridge Commercial Move Offices
Westbridge Commercial Limited recently sold their Residential Lettings Business to Edwards Estate Agents and now solely carryout Commercial Property Agency. Richard Johnson said, "we no longer have a need for a shop front so our old premises at 20 Rother Street in Stratford have been handed back to our previous landlord and we are moving just down the Road to Trinity Street in Stratford's Old Town. Our new offices have client parking spaces and a meeting room making the space ideal for the types of meetings we have with our commercial clients.
I see Trinity Street at a stepping stone to purchasing our own offices but pickings in Stratford are slim when it comes to available properties to purchase, even if you are in the business! We are looking for a commercial building to buy as offices, if it's a larger building we can always sub-let the vacant space until we need it". Anyone thinking of selling a commercial building in or around Stratford suitable for offices should contact Westbridge Commercial on 01789 415628.